Your Cloud Consulting & Technology Partner
We accelerate your growth on Cloud
Who We Are
Your Trusted Cloud Partner
Umbrella Infocare, founded in 2012, began as a "Born in Cloud" company with a focused vision of enabling a delightful Cloud journey for customers. To stay true to this goal, and to offer the best in class services, Umbrella formed an alliance with Amazon Web Services (AWS) in 2013. We have also had a long and enduring partnership with Citrix to offer premier remote working solutions.
Our strong and steadily growing team continues to emphasize customer success and ensures that we upskill frequently to bring our clients the competitive edge.
With motivation, determination and innovation, we have set our footprint as a technology leader that demystifies the Cloud to empower businesses. We are proud to have gained the trust of businesses across industries and the globe, and being recognized for our expertise, agility, and customer focus.
Core Value
What We Stand For
We help you see the world differently, discover new opportunities, and achieve results that get you where you want to be
Customer Centric
Pay attention to what you want and align your cloud strategy with your business goals
Passion Driven
Love to learn and work for your cause and constantly build the expertise to innovate
Transparent Approach
Upfront about benefits and limitations, believe in open communication and collaboration
Technology Obsessed
Urge to continuously learn new technologies and deliver cutting-edge value to customers
Our Approach
Driven by Your Success on Cloud
As a growing team of experts, Umbrella strives to push the frontiers of technology as a services company while we help you succeed on Cloud
Umbrella Infocare began with the objective of helping customers address challenges with improving ROI, scaling quickly, resource provisioning and going to market faster through cloud and digital transformation. This key mission is supported by other strong objectives that establish us as a reliable and cloud savvy partner. These include:
What We Endeavour to Achieve
We, as a team and company are working toward a vision that brings the promise of digital transformation for future readiness, automation and innovation at scale. We seek to expand our presence into global markets, by establishing a meaningful presence that brings value and quality services to international customers as well. We look forward to solving tougher challenges, grow in strength and expertise and continue our deep-rooted customer focus.
Our Partner
Partnering the Best
Umbrella Infocare is a premier Amazon Web Services partner in the elite category as a certified Managed Services Partner. Umbrella brings extensive experience and in-depth understanding about AWS services and deployment architecture amongst enterprises and start-ups in different verticals including manufacturing, retail, professional services, hospitality and e-commerce.
Umbrella is an elite category Platinum partner of Citrix with a large base of enterprise customers across India. One of the top Citrix partners in the country, umbrella has highly skilled, certified Citrix professionals rolling out complex deployments for customers across multiple locations.
Security Partners
Our Security Partners
We Work with the Best to Secure You
We understand the growing importance of mitigating cyber risk and work with Check Point, a leader in Cyber security solutions
Recognizing the compulsive need for securing cloud and networks we have partnered with Trend Micro, a prominent Cloud security provider
We secure critical web applications with the help of Indusface, an award winning SaaS platform and a trusted security company
Awards
Achievement and Recognition
We have earned various recognitions and awards setting us apart as leaders in our industry
Listed in the 20 Best Companies to Watch in 2021 by CEO Magazine
Recognized as "Cloud Partner of India 2021" at the "Cloud Partner Event" which included the Cloud Summit & 100 Cloud Evangelists Awards 2021
Recognized as ET Best Tech Brands of 2021
Customers Speak
Trusted by Global Enterprises
We have delighted various customers in their cloud journey and many continue partnering with us
" We were looking for a partner whose environment offers depth and breadth of AWS services. Umbrella matched these requirements and came to us with proactive suggestions consistently to improve our architecture and performance and reduce costs."
" Umbrella helped us implement and execute a comprehensive data analytics strategy and roadmap. This is becoming a key pillar to our business functions equipping us with insights to proactively meet business demands and increased visibility into operations and accordingly make the right data-driven decisions. "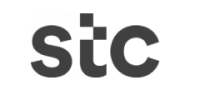 our team
Our Skilled Leadership
We help you see the world differently, discover opportunities you may never have imagined and achieve results that bridge what is with what can be.
Gurprit Singh
Co- Founder & Managing Partner
Sanjay Agarwal
Co- Founder & Managing Partner
Nishant Sharma
Chief Technology Officer (CTO)
Anju Arora
Programme Management & Quality
Anoop Prasad
Head Technical AWS Service Delivery
Deepak Dhal
Head Presales - AWS
Pradeep Kumar
Head Service Delivery AWS Managed Services
Yogesh Sharma
Head Pre-sales & Service Delivery App. Modernization
Burhan Pathan
Head Pre-sales & Service Delivery Citrix Solutions
Satheesh Velayudhan Nair
Head Pre-sales & Service Delivery Big Data Analytics
Burhan Pathan
Head Pre-sales & Service Delivery Citrix Solutions
Get Ready to Transform & Innovate
Case Studies
How We Bring Value – Our Case Studies
Blog and News
Into the Looking Glass
We take you into our world of technology, Umbrella news and events, bringing you the latest information and perspectives