AWS Cloud DevOps Automation
Streamline your processes, collaboration and organizational culture for agility
Deploy faster, provision resources efficiently and monitor continuously
Build applications quickly and easily with automation and collaboration
Audit continuously, ensure compliance and accelerate high quality delivery
Enable Faster Delivery with Smooth Collaboration
New-age digital companies are disrupting business by challenging traditional notions—owning physical assets is passe, organic growth is slow and market leadership is determined by ideas, execution and speed.
A fast-moving organization must be built on a foundation of systems and processes that are adaptive, support innovation and facilitate responsive behaviour. Our Cloud migration services adhere to AWS Cloud Security best practices and are based on a reliable framework that automates routine, repeatable tasks such as provisioning, configuring and deploying infrastructure. It also helps design applications for greater stability and standardization.
Our customers deploy applications faster, experiment more, roll out new features and products on the fly and achieve a primary objective of technology—being an enabler for businesses. Our AWS Cloud migration services and DevOps practices reduce dependencies, enabling operations and developers to collaborate and deliver at high velocity. We employ standardized systems processes and tools to benefit customers in many ways.
Ready to step-up processes and team collaboration with automation?
AWS DevOps Advantages
Build and Deliver Faster with Cloud DevOps
Umbrella DevOps Services
Accelerate Innovation with AWS DevOps
Speed up testing, deployment and high quality delivery with established services that are enabling automation and agility for businesses across the globe
Infrastructure as Code
Deploy and manage AWS infrastructure easily by efficiently provisioning and managing resources
Continuous Integration Continuous Delivery
Deliver high quality applications faster with automation, and securely store and version source code
Continuous Audit & Compliance
Enable continuous audit & compliance and remediate compliance automatically for adherence
DevOps Automation
Cloud DevOps Ecosystem at a Glance
We help you establish an organizational DevOps Automation culture, and automate processes, collaboration, and monitoring with the best-in-class tools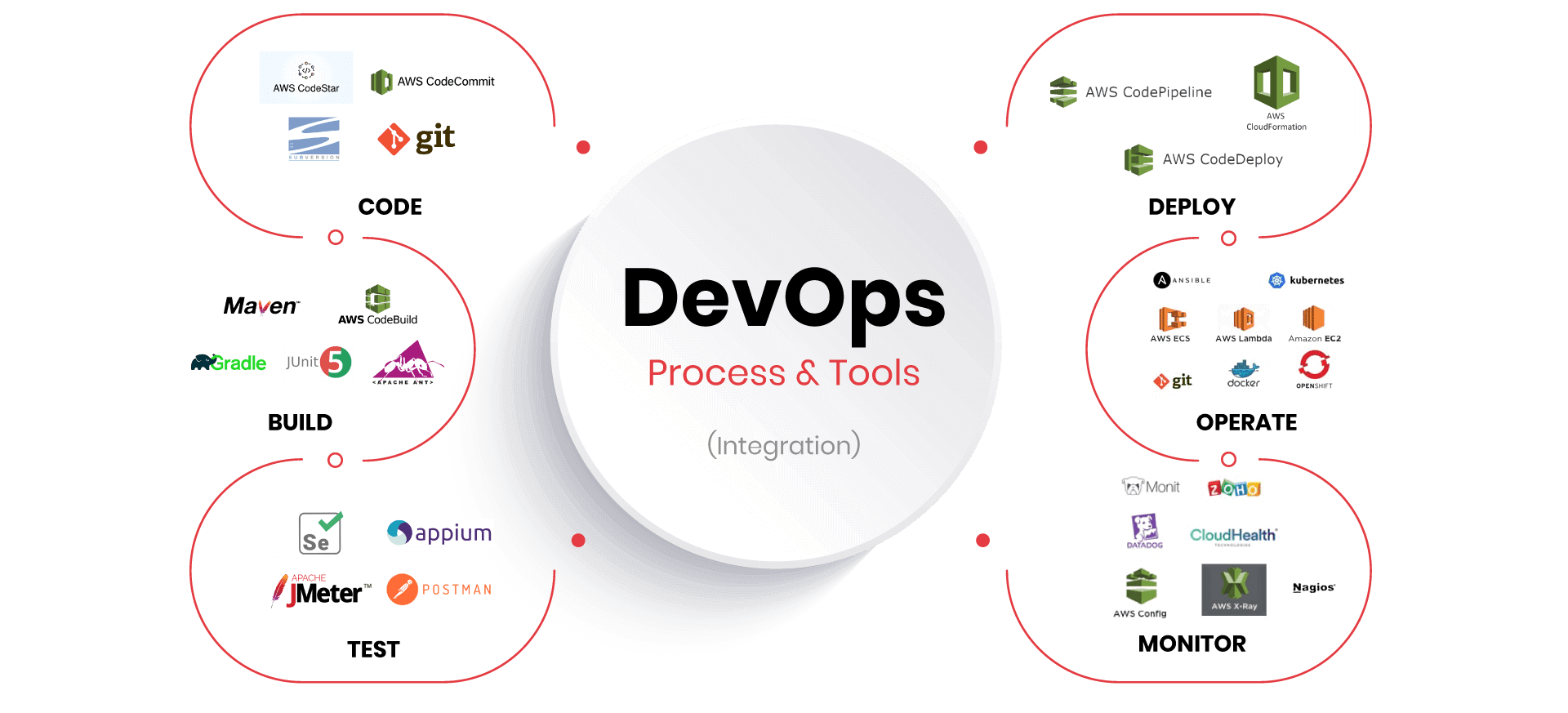 Get Ready to Transform & Innovate
Customers Speak
Trusted by Global Enterprises
We have delighted various customers in their cloud journey and many continue partnering with us
"Integrating DevOps practices has changed our approach to business and how we innovate. We use speed-to-market as a differentiator where thinking off the hat is becoming the new normal."
"DevOps-enabled operations helped us stabilize new application architecture with frequent releases and created brand distinction with faster innovations to deliver superior experiences."
Case Studies
How We Bring Value – Our Case Studies
Blog and News
Into the Looking Glass
We take you into our world of technology, Umbrella's blog and news, bringing you the latest information and perspectives